Australia Camera Market provides FREE service to list used camera gears.
Advertisements will be seen by hundreds of daily visitors. Listings will automatically posted to Facebook, Twitter & Google Plus.
Register now and start selling your Used Camera Gears, it is absolutely FREE to list & sell. No Final Fee, No Catch.
Create Account Already have an account? Sign In here
Australia Camera Market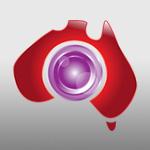 Stanthorpe - Queensland 4380
As per title. Would consider a Sigma 70-200mm f2.8. Willing to negotiate on price.
Buderim - Queensland 4556
Cannon 1000D body including lenses 18-55, 35-80, 80-200 and 75-300. Kenko tele converter 2X, Nisson flash, Agfa light meter and various filters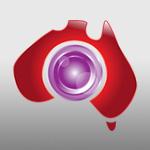 Brisbane - Queensland 4300
Pentex mz-5n film 28-80mm lens plus sigma 70-300mm leather carry bag and uses manual a one condition
Sydney - New South Wales 2064
Excellent condition. No scratches. Better quality than 16-50 Pancake Zoom lens. Lens firmware updated to support full hybrid PDAF on newer Alpha bodies. No box. Can deliver if required at buyers cost. - For Sony Alpha/NEX Cameras - 27-82.5mm Range in 35mm Equivalent - Auto and Manual Focusing - Silent Autofocusing / Internal Motor -...
Sydney - New South Wales 2064
Rarely used. Perfect condition, no scratches. No box, just lens and cap. Compatible with Sony ultra wide and fish eye add-ons. Can deliver if required at buyers cost. Product Highlights For Sony Alpha/NEX Digital Cameras Pancake Style Lens - 0.8"/22mm Long Equivalent to 24mm in 35mm Format Autofocus (AF) & Manual Focus (MF)...
Sydney - New South Wales 2064
Excellent mint condition - Made In Japan. Comes with original box and lens hood. Can deliver if required at buyers cost. Can be used on all Sony Alpha A-Mount Cameras or E mount (with adaptor) for both APSC or Full Frame cameras. Info: The 50mm f/1.4 Alpha A-Mount Standard Prime Lens is an ultra-bright f/1.4 aperture standard 50mm lens...
Sydney - New South Wales 2064
Perfect Mint Condition Lens. Great for video work as well. Comes with original box, lens hood and manuals. Optional Zeiss 67mm UV filter for this lens available if required at extra cost. Can deliver if required at buyers cost. Product Highlights: Sony E Mount Full-Frame Aperture Range: f/4 to f/22 One ED and Five Aspherical Elements...
North Perth - Western Australia 6006
Great, easy-to-use workhorse of a camera. Takes crisp images quickly, with a satisfying shutter click (if that's your thing). Short start-up time, 12.3 megapixels, shoots video, has in-camera re-touching options. Selling as I've recently upgraded. Comes with: · Nikon DX AF-S Nikkor 18-55mm 1:3.5-5.6G lens...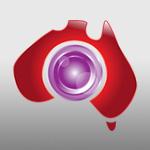 North Warrandyte - Victoria 3113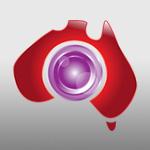 Melbourne - Australian Capital Territory 3000
Canon EOS 60D 18 MP Digital SLR with EF-S 18-135 IS Kit +32 GB Card +ULTRA SDhc 32GB +Lends efs Canon 18-135mm - 0.45 / 1.5ft + Extra batteries + Charger +Camera Bag ONLY USED A FEW TIMES and all as new condition. I had the camera for 8 months. I am selling because in fact I prefer extra cash, I don´t get enough use it. I...
Brisbane - Queensland 4000
This is a gift of my company, they bought it Jan 26th 2016, the warranty is not used neither sent to Nikon. The camera is NEW, I never take one pic with it, due mainly to two reasons: for travel I use a Fujifilm XT-1 system, and for more special pics I use my Canon 5DIII system, and I decided to continue with the XT-1 for traveling because...
Nth Rockhampton - Queensland 4701
Nikon 16-85 vr lens, tamron 17-50 2.8 vc lens , sigma 10-20 4-5.6 lens all three excellent condition ,buy all three at bargain price ,ph. 0749284343 or email-noelnaumann@hotmail.com