Australia Camera Market provides FREE service to list used camera gears.
Advertisements will be seen by hundreds of daily visitors. Listings will automatically posted to Facebook, Twitter & Google Plus.
Register now and start selling your Used Camera Gears, it is absolutely FREE to list & sell. No Final Fee, No Catch.
Create Account Already have an account? Sign In here
Australia Camera Market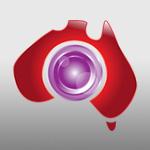 Engadine - New South Wales 2233
Pentax K5 DSLR with Sigma 18-250mm lens F3.5-6.3HSM Tamron 10-24mm lens F3.5-4.5 ...
Fairfield - New South Wales 2165
I use it for a few weddings and some wildlife shooting. Great camera i am downsizing and no longer shooting weddings. Includes free shipping with in the Australia Only.
Dandenong North - Victoria 3175
I have a very nice Professional camera with a efs 18-135mm lens in excellent condition lightly used by amateur that was too much camera for what i needed. I bought the lens separate from the camera. It is the lens that comes with the kit. Lens and camera are in perfect condition with no scratches. Was used only for about a month and realized it...
..I have always taken very good care of this camera it has zero issues and functions like new 11,220 shutter count. Comes with a factory OEM spare battery, a Really Right Stuff L bracket, a Canon OEM remote shutter release, and all of the original packaging material, all cables and manuals included. If you are looking at this camera I don't need...
Perth - Western Australia 6000
The lens has some signs of cosmetic wear but still in excellent conditions and fully functional. Comes with a lens hood (never been used), a box and a manual. Pick up will be best but can be posted at your own expense. If you need more information, please PM me.
Lindfield - New South Wales 2070
Canon EF 16-35mm f/2.8 USM II L Lens for Canon. Rare use, no defects, no scratch, Lenses is in perfect Condition. Moved to Sony Mirrorless lenses is in the Pouch for long time hence selling it. The lens come with Original box and Canon pouch + Hoya filter 82mm.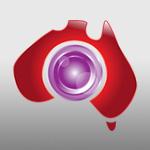 Maryborough - Australian Capital Territory 4650
Good condition Every thing works No damage Comes with lens hood and caps Will post at buyers expence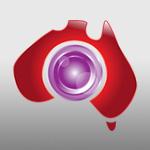 Sydney - New South Wales 2017
Purchased 1 year ago and has been cared for like a baby, there is a small scratch on the side of the white paint but other than that the lens is in perfect condition, the 2x extender has hardly been used and in perfect condition.
I'm selling my Canon EF 16-35mm f/2.8 L II USM lens. It's in perfect condition, no marks or scratches on the body or on the glass, and no dust in the lens. The lens has only had very light use. Comes complete with a Kenko UV filter, original lens hood, lens caps and storage bag. Please contact me if you have any questions.
For sale Nikon D7100 camera with 4 lenses and manfrotto tripod Nikon D7100 Lens AF-S DX Nikkor 18-105mm f/3.5-5.6G ED VR Lens AF-S DX Nikkor 10-24mm f/3.5-4.5G ED Lens AF Nikkor 50mm f/1.8D Lens AF-S Nikkor 35mm f/1.8G Bag Manfrotto tripod MK-394-H All in excellent condition and camera and lenses boxes available.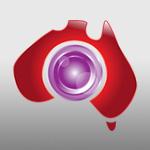 Melbourne - Victoria 3023
First DSLR, photography student. Very gently handled in excellent condition- only selling to upgrade! Price negotiable for serious buyers only. Includes my 7D, 18-135mm canon lens, battery, charger, USB, user manual. Happy to deliver of local.
Brisebane - Queensland 4000
Comes in original box with manuals and warranty card left blank. Has battery charger and 3 EN-EL15 batteries. Camera was not used very much and has always been extremely well protected and cared for. Camera still feels and looks new. No a single mark of any kind on it. Also includes a mint MBD12 battery grip in original box. Includes trays for AA...